Sep
23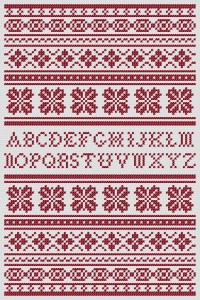 From the Kinkavel Krosses Folksy store, this band sampler has it all – elegance, ease of stitching, redwork, reusablility (you can make bookmarks, borders, etc with the chart) and a great price! What more need you ask for?
Since it has whole cross stitch only, it would be a great way to get your friend, niece, daughter, nephew, neighbor, or random person on the street to start stitching. Share the stitchy love – give the gift of a band sampler today.
By Connie Barwick
You may also like...
Comments