Nov
25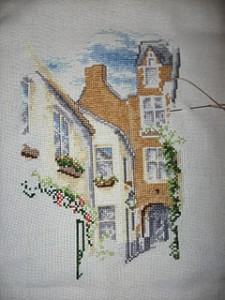 If you enjoy reading cross-stitch blogs as much as I do, then Kate's Arty Bits Blog is definitely one to check out. Kate is working on the project shown here and an angel project. She also writes about quilting. Her style and the fact that she shares lots of photos makes this a fun blog to follow!
Do you write about cross-stitch in your blog? Share the link in the comments below to let us know about it! We'd love to see your progress photos and learn more about your life.
By Connie Barwick
You may also like...
Comments