Nov
17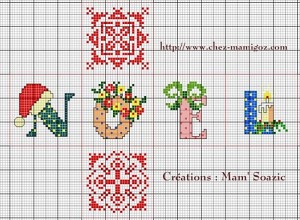 Here's a sweet Noel border with some other motifs from Chez Mamigoz. If you aren't getting in the holiday spirit, you should be! And if Noel's not your thing, then the motifs will be useful for other projects, right?
The free charts are yours for the taking.
You may also like...
Comments