Nov
4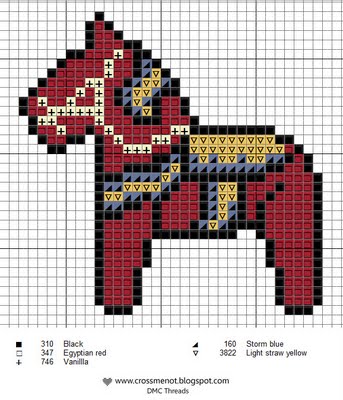 These colorful horses are called Dalahorses – a fact I'd not known before. They are so pretty!
Horses were celebrated because they were so important to the family survival, but they also became a favorite toy. I think this little guy would make a great ornament for my tree because he's so colorful. You can get the free chart at Cross Me Not.
By Connie Barwick
You may also like...
Comments