Nov
16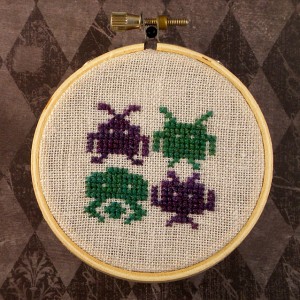 I often drool over Liz Westlake's Dragonfly Lotus threads, so it's no wonder that I follow her blog at Spun Thread – Comics and Crafts.
Recently she posted about how she finished some of her twinchies, including this one, which if you aren't familiar with the term, are two inch projects. Aren't they cute? She plans more, so these are definitely twinchies to watchie! Check them out!
By Connie Barwick
You may also like...
Comments